17. December
Skyr Gobbler – our favourite Icelandic Yule Lad
As in many countries, Christmas celebrations in Iceland involve sharing good food and gifts with loved ones. But unlike most places that have a single Santa Claus or Father Christmas character, Iceland has 13!
Icelandic children get to enjoy little treats from 13 mischievous brothers known as the Yule Lads. These funny fellows take turns to visit kids on the 13 nights leading up to Christmas. If you've been good, some sweets or a small gift might appear in the shoe left waiting at the bedroom window each evening. If you've been misbehaving though, it might only be a potato.
Each of the 13 Yule Lads has a preferred way of causing mischief – from stealing candles or leftovers, to snatching sausages and slamming doors. Without a doubt, our favourite Yule Lad is Skyr Gobbler, or Skyrgámur as he's called in Iceland. The eighth to arrive, he's obsessed with skyr, so much so that he steals it from every household. You can sometimes hear him, howling and groaning as he gobbles up more that his stomach can possibly accommodate!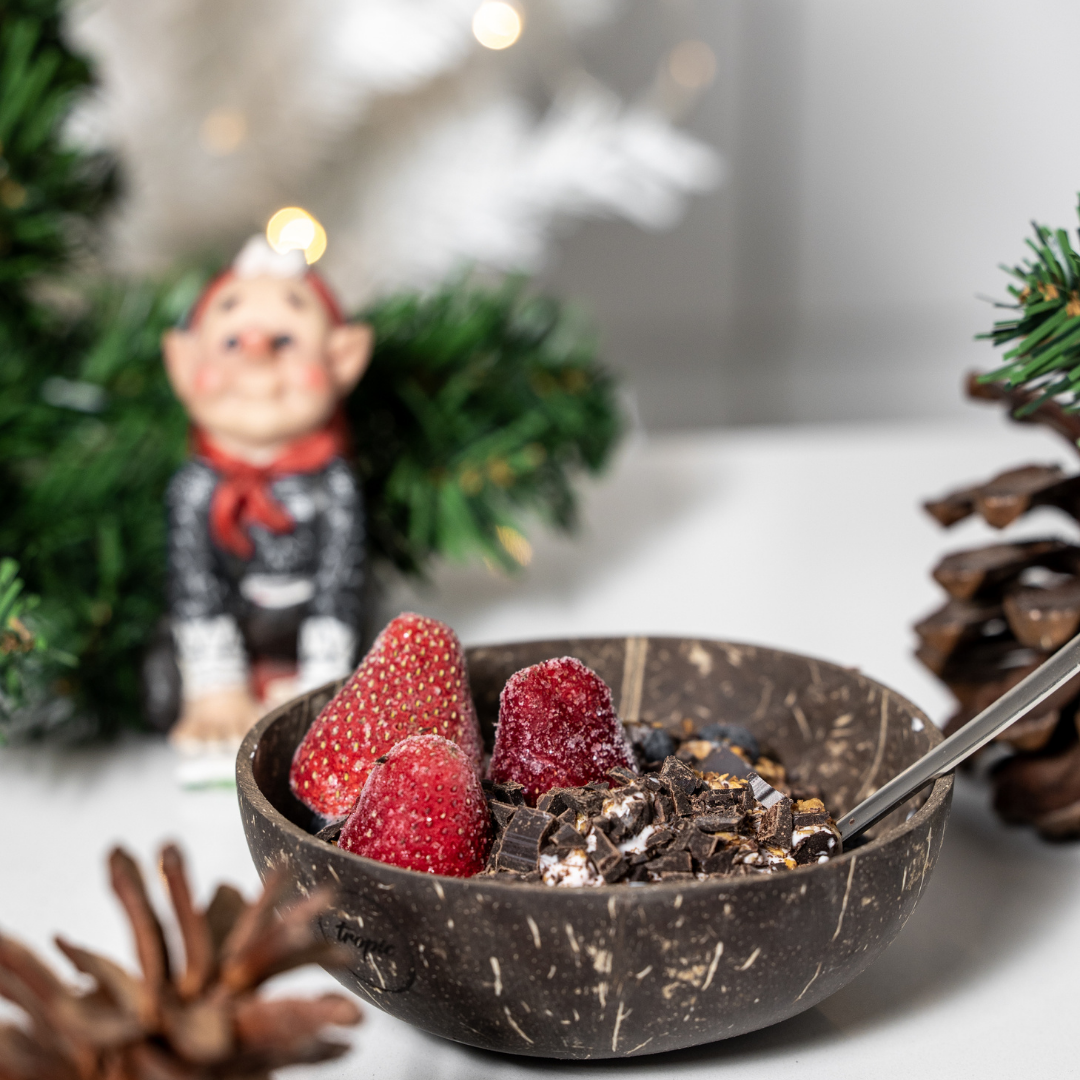 Skyr Gobbler, the eighth, was an awfully stupid bloke.
He attacked the skyr tub till the lid on it broke.
Then he stood there gobbling - his greed was well known
Until, about to burst, he would bleat, howl and groan.